---

---
Chesapeake Challenge Cup: November 16 & 17, 2019
Come join us for the 10th Annual Chesapeake Challenge Cup! This tournament is for Advanced level teams playing in TASL or Recreation leagues as well as B-level travel teams competing in the lower levels of VSLi. The Challenge Cup is hosted and run by Chesapeake United and is an excellent tournament to end your season.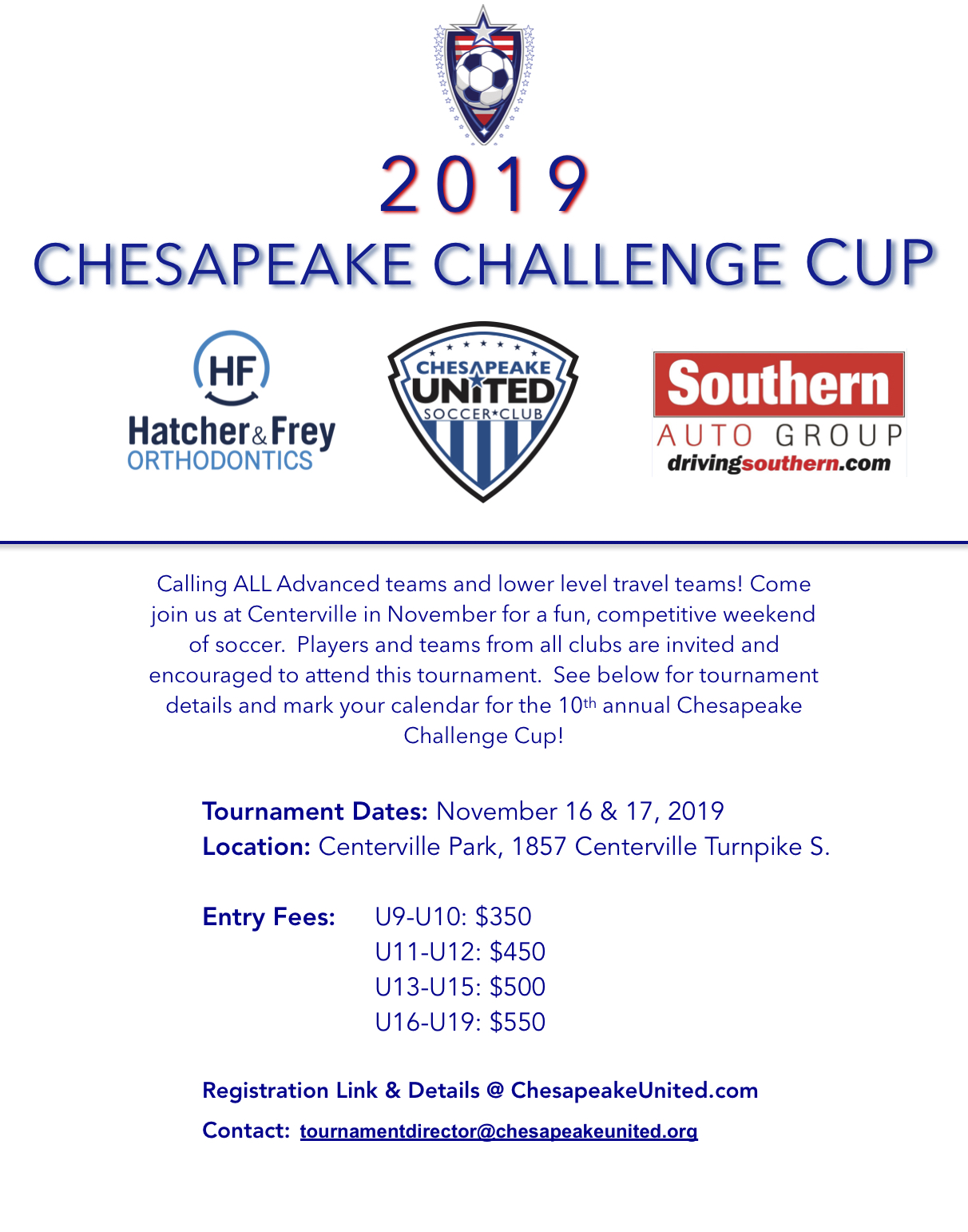 ---

---
WINTER TRAINING 2020
INFORMATION ON TRAINING AND INDOOR GAMES COMING SOON.