Our Mission, Purpose, Core Values, and Motto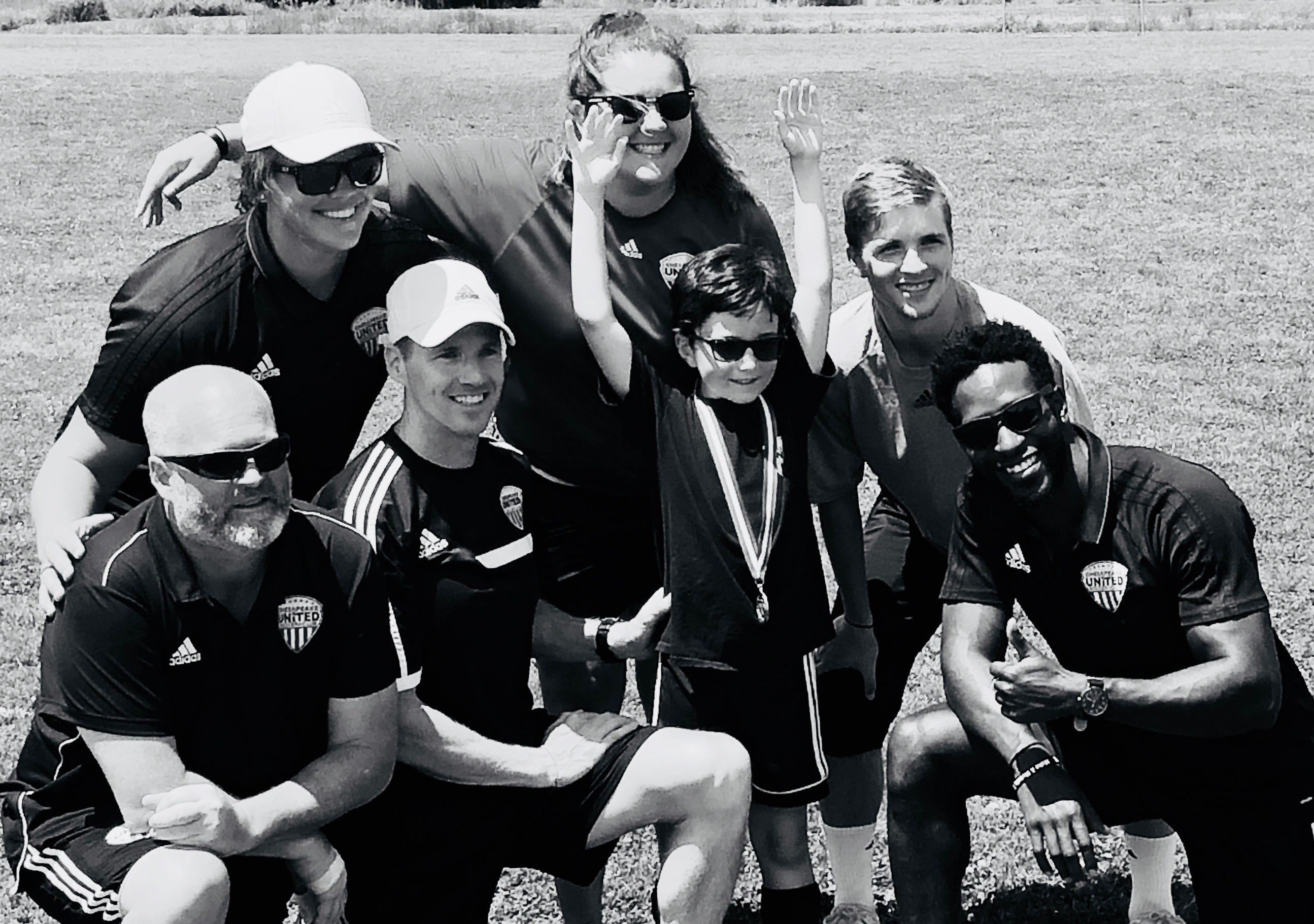 Our Purpose: 
The purpose of Chesapeake United Soccer Club is to serve all players, ages 3 to 19, in an environment where they can learn and develop while experiencing a balance of challenge and success.
 

At Chesapeake United, it is imperative that players learn skills and lessons that will serve them throughout their lives, long after their playing careers conclude.

 

With our core values as our foundation, Chesapeake United will lead players toward growth, strong moral character, and excellence – in the game of soccer and beyond.

Our Mission: 
The mission of Chesapeake United Soccer Club is to provide an organized, well-structured youth soccer experience in a safe, enjoyable environment for players of all ages and ability levels.  Chesapeake United will maintain an educated,
 

upstanding, driven team of coaches who are committed to all aspects of individual player development.

 

Through sound leadership, dedication to our youth, and a commitment to constant growth, Chesapeake United strives to be the preferred club of players, parents, and coaches alike.

Our Core Values: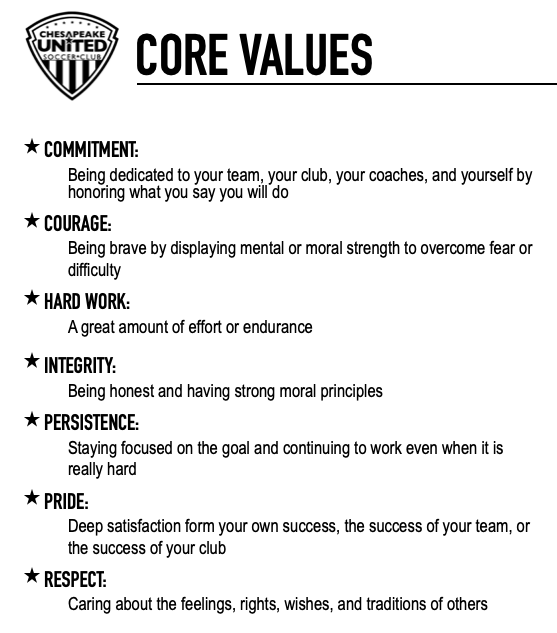 Our Motto: 212 (CCXII)
212 is more than just a number – it is a mindset, a lifestyle, and a target.  It is a degree at which we strive to operate daily in all that we do – on and off the field.  212 motivates us, holds us accountable, and reminds us of the power and responsibility we have in making a choice to be great.