Coupons may be used at the store located at 1501 Sentinel Drive in Chesapeake.

Please CLICK HERE for information on special club pricing with our Platinum Sponsor, Hatcher & Frey Orthodontics!
Need a new or used Vehicle? Check out our platinum sponsor, Southern Auto Group!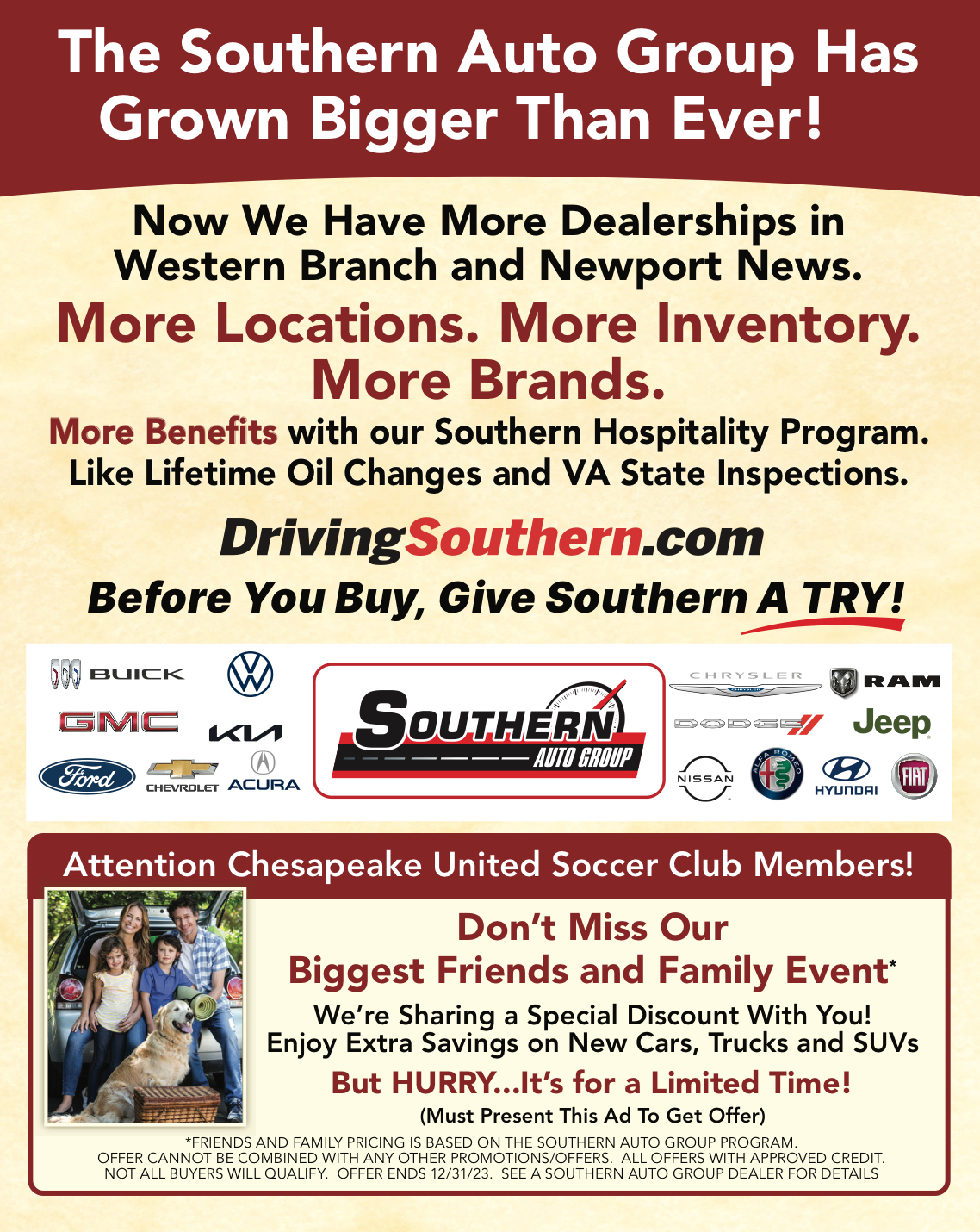 CLICK HERE to Grab Your Gear at the CUSC Club Store!